BHS Challenge Awards

Challenge Awards at Bryngwyn Riding Centre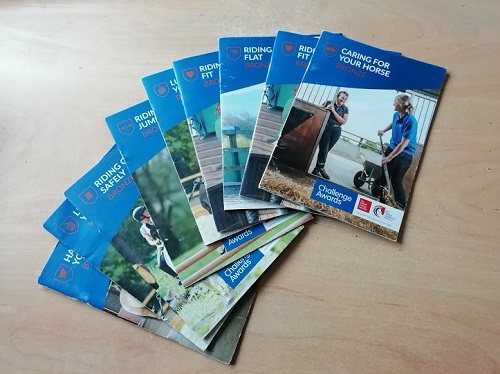 We are offering BHS challenge awards designed for the leisure rider or anyone interested in learning more about horse care. Develop your skills, knowledge and confidence through a wide range of topics that cover all aspects of horse care, riding and lunging.

Challenge awards are £7 per session. Horse care and Riding packs cost £18 each.

Please see our What's On page to see upcoming dates. We are currently running fortnightly sessions during term time only.

To book in, please contact us.

Contact Us
It doesn't matter what previous experience you have with horses, or if you're a complete beginner. All you need is enthusiasm and a love for horses! You do not even need to own your own horse.

You will receive expert guidance and support from BHS Approved Coaches and they will help you work towards and achieve your personal goals. You will be encouraged to enhance your knowledge at your own pace and advance on what's important to you. But most importantly, you'll have fun along the way!

Remember, there are no time limits, or constraints to complete an award so you can work at a pace to suit you to achieve your goals.'

Read more about the BHS Challenge Awards.