Frequently Asked Questions

FAQs at Bryngwyn Riding Centre

What is the weight limit?
Please note we have a weight limit of 14 stone for beginners to ride for an hour, and for experienced rider for two hours. We have a weight limit of 14 stone for a day ride.

What equipment do we need?
Riding hats are provided at no extra charge. We recommend sturdy boots with a heel (wellies usually fine). Wear long sleeves and comfortable trousers. We are quite high up so recommend wrapping up warm especially in Winter!!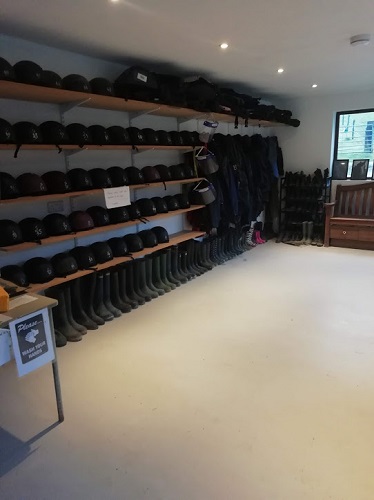 What happens if the weather is bad?
Any concerns regarding the weather please feel free to call before you set out. We do not ask for a deposit but do ask where possible please cancel 48 hours beforehand.

How does your loyalty scheme work?
We like to reward our regular riders with loyalty offers.
Offer A: Buy 8x half hour or one hour hacks and get a 9th for free.
Offer B: Buy 8x two hour hacks and get a 9th for half price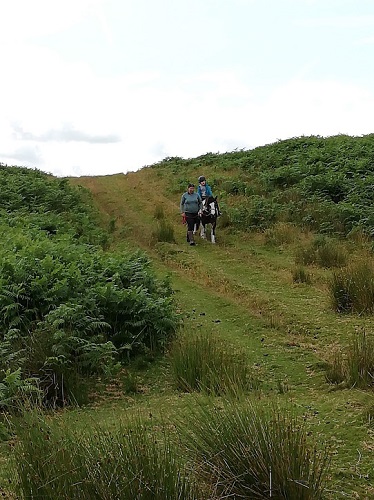 Is there any local accommodation?
Powys Pods (Glamping)
5 mins car / 20 mins walk
01497851666
www.powyspods.co.uk

Goblaen House (B&B / Selfcatering)
2 miles
01497851711

Roast Ox Inn (B&B / Food)
3 miles
01497851398


www.roastox.co.uk



Huntington Court (B&B / Self-catering)
5 miles
01544370391

The Firs B&B
6 miles Hay on Wye
01497821800

What else is there to do locally?
Coming soon...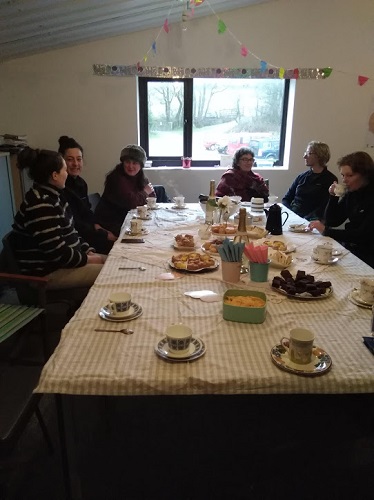 What does the 'Register Now' button do?
The Register Now button takes you to our online booking system. Our system allows you to:
Manage your rider's details.

Pay your balance online.

When are you open?
We are usually open every day apart from Tuesday and Sunday.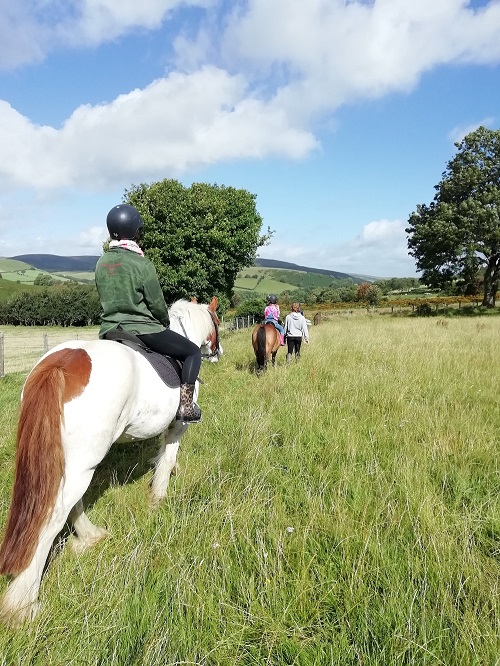 Have other questions? Please contact us!
Contact Us