RDA

Riding for the Disabled Association at Bryngwyn Riding Centre.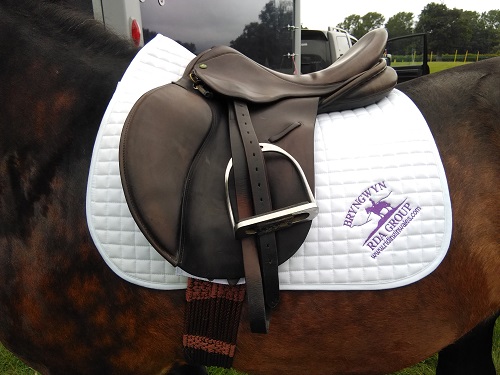 Riding for the Disabled:

We aim to develop skills and provide an enjoyable riding experience for people with special needs, in partnership with Bryngwyn Riding Centre.

Carefully planned riding sessions for children and adults running on alternative Thursdays and Saturdays with Midweek riding by arrangement.

Learning and fun
Qualified RDA instructors
Trained Volunteers
BHS approved facilities
Mature, quiet ponies and horses
Fully insured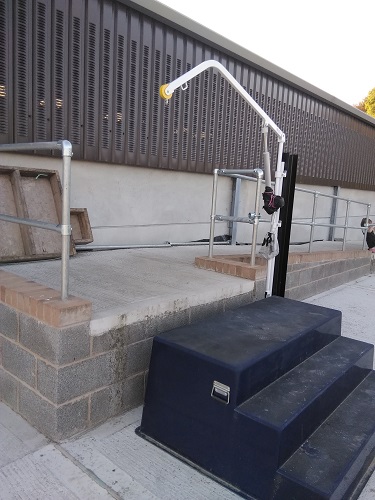 Bryngwyn Riding for the Disabled Group serves the community of mid-Wales and Herefordshire borders. We have been running for nearly 6 years and are based at Bryngwyn Riding Centre in the rolling Radnorshire Hills.
Bryngwyn RDA Group provided riding activities for children and adults who have additional needs including learning disabilities and physical impairments. Last year the group provided opportunities for therapeutic riding and horse-care activities for over 50 adults and children who came from all over the local area.
Riders and those who come to groom gain huge benefit from spending time with the beautiful horses and ponies at Bryngwyn; they have fun, learn new skills, gain in confidence and socialise with their friends, staff and volunteers. They have opportunities to take part in fun days, competitions, show jumping, endurance riders and complete horse care and riding proficiency tests.
At Bryngwyn we have a team of over 20 volunteers who come to support riders at sessions which are held on alternate Saturdays and Thursdays; we always welcome new faces who would like to come and help, previous experience is not required. Coaches are qualified and have significant experience of delivering riding sessions that can be tailored to meet each individuals needs.
We are affiliated to the national Riding for the Disabled Association and are a registered charity. Contact Becky Webb (Coach) on 01497 851360 or email bryngwyn.rda@gmail.com.
Download the volunteer welcome pack here: Download
Changing Lives Through Horses

A BHS Accredited Programme

The Changing Lives Through Horses BHS accredited programme is designed to inspire disengaged individuals to reconnect with society through working with horses. We are trying to give young people, regardless of their background, the oppurtunity to develop their skills enabling them to return to education and/or employment.

We believe that horses have a remarkable role to play in developing character and key life skills in young people when more traditional methods have not been successful. To meet the needs of disengaged young people, the BHS will work together with us to deliver the programme.

In the UK, 10.9% of 16-24 year olds aren't in education, employment or training and 3.5% of all 16-17 year olds. 1 in 10 children have a mental health disorder as do 1 in 5 adults.

Here at Bryngwyn we aim to develop six key transferable life skills through equestrian activity: Communication, Confidence, Relationships, Teamwork, Responsibility, Personal Achievement.

The framework of activity we have developed is called the BHS Achieve Awards and includes 10 stable management awards and 6 riding awards. There is also a range of BHS Achieve Skills. These can be carried out in the wider equestrian environment, such as wildlife awareness, photography or fix it awards.

Contact Us