RDA

Riding for the Disabled Association at Bryngwyn Riding Centre.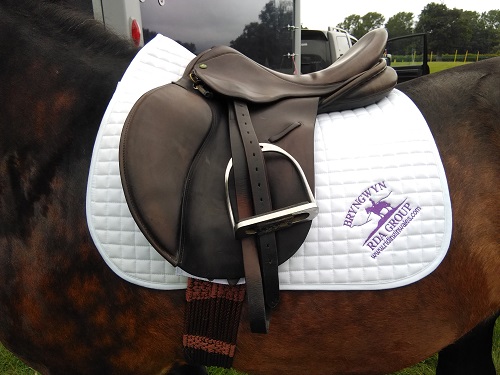 Riding for the Disabled:

We aim to develop skills and provide an enjoyable riding experience for people with special needs, in partnership with Bryngwyn Riding Centre.

Carefully planned riding sessions for children and adults running on alternative Thursdays and Saturdays with Midweek riding by arrangement.

Learning and fun
Qualified RDA instructors
Trained Volunteers
BHS approved facilities
Mature, quiet ponies and horses
Fully insured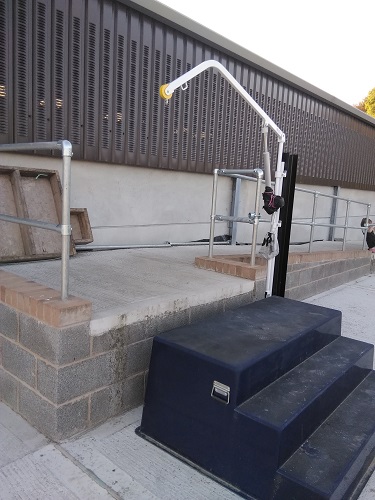 Bryngwyn Riding for the Disabled Group serves the community of mid-Wales and Herefordshire borders. We have been running for over 10 years and are based at Bryngwyn Riding Centre in the rolling Radnorshire Hills.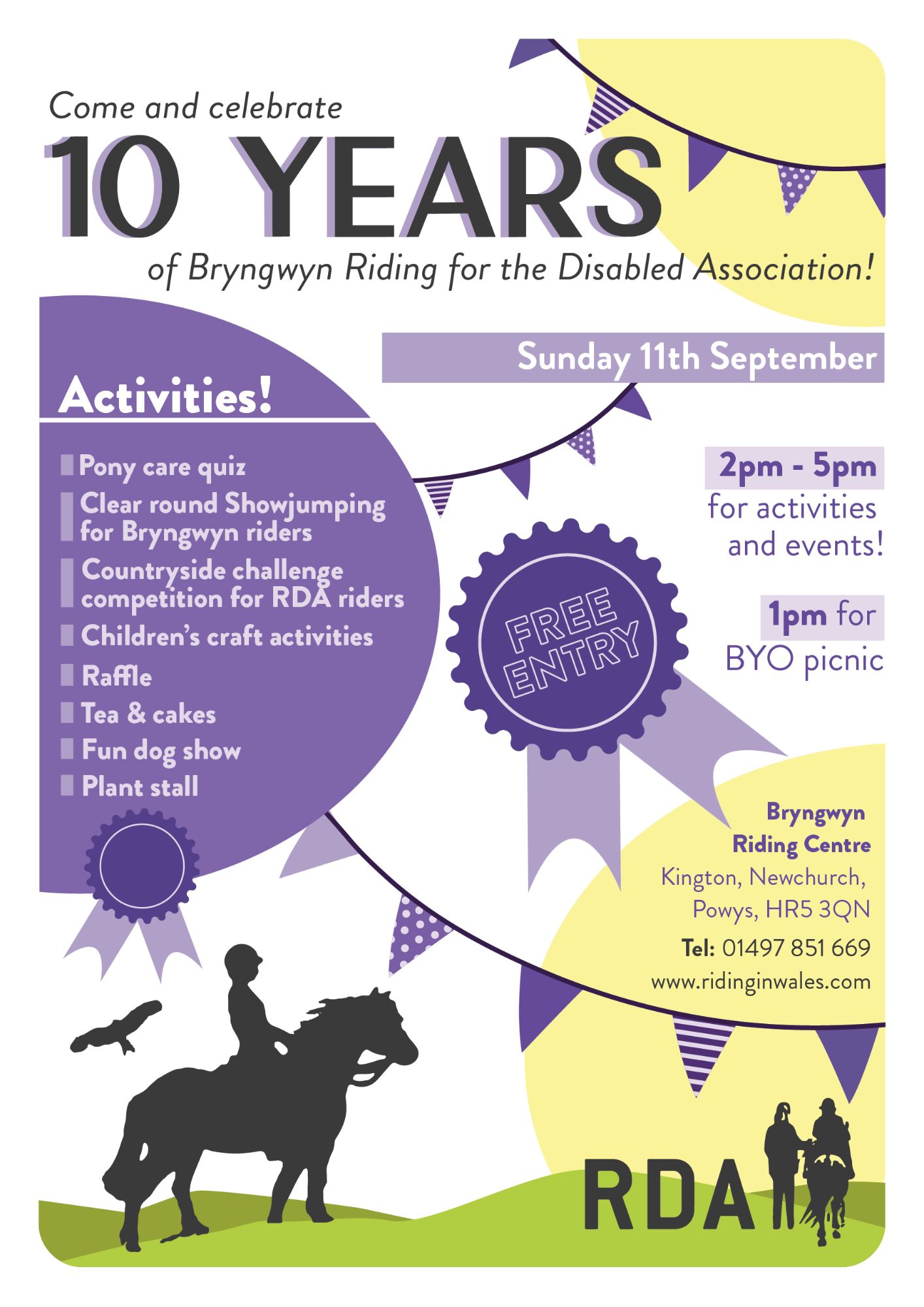 Bryngwyn RDA Group provided riding activities for children and adults who have additional needs including learning disabilities and physical impairments. Last year the group provided opportunities for therapeutic riding and horse-care activities for over 50 adults and children who came from all over the local area.
Riders and those who come to groom gain huge benefit from spending time with the beautiful horses and ponies at Bryngwyn; they have fun, learn new skills, gain in confidence and socialise with their friends, staff and volunteers. They have opportunities to take part in fun days, competitions, show jumping, endurance riders and complete horse care and riding proficiency tests.
At Bryngwyn we have a team of over 20 volunteers who come to support riders at sessions which are held on alternate Saturdays and Thursdays; we always welcome new faces who would like to come and help, previous experience is not required. Coaches are qualified and have significant experience of delivering riding sessions that can be tailored to meet each individuals needs.
---
We are affiliated to the national Riding for the Disabled Association and are a registered charity. Contact Becky Webb (Coach) using the details below:
Riding Enquiry Form
Volunteers Enquiry Form

---
Did you know that the Bryngwyn Riding for the Disabled group is now the co op charity for the year! Download